News
First Scientific Advisory Board meeting for ELIXIR-LU
May 14, 2018
On May 3, ELIXIR-LU held the first meeting of its Scientific Advisory Board (SAB), composed of five members heading various European research infrastructures and other ELIXIR Nodes (see list below).
In this one-day event the ELIXIR-LU team had the opportunity to discuss its accomplishments so far, its current activities, and its scientific development plans. "Receiving feedback on our projects and strategic choices from such high-profile experts in the field of biomedically oriented data science is invaluable. It helps us to set the direction and to plan our next steps," explained Dr Reinhard Schneider, Head of the Node. "We launched ELIXIR-LU nine months ago and we want to make sure that we put our strengths to use in meaningful ways, as a Node within ELIXIR, and as a potential partner for other research infrastructures in Europe who also identified translational medicine and health data as one of their priorities."
To capitalise on this energy, the SAB suggested to develop a detailed strategy for the next five years and provided valuable guidance. In the short term the next step for ELIXIR-LU will be to also hold its first national stakeholders' committee on June 13, to present the Node to the Luxembourgish R&D and healthcare community.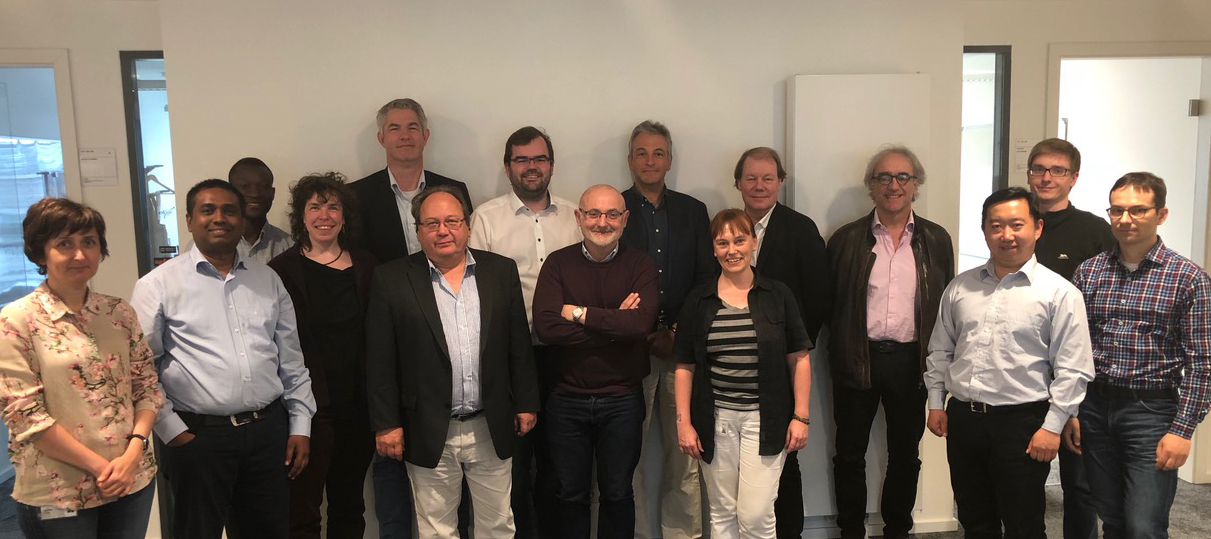 ELIXIR-LU team and the SAB members. From left to right: Pinar Alper, Venkata Satagopam, Noua Toukourou, Regina Becker, Erik Steinfelder, Reinhard Schneider, Christophe Trefois, Antonio Andreu, Ron Appel, Dietlind Gerloff, Søren Brunak, Jacques Demotes-Maynard, Wei Gu, Jacek Lebioda and Roland Krause.
The Scientific Advisory Board:
Dr. Antonio Andreu - Scientific Director of EATRIS, the European Infrastructure for Translational Medicine.
Prof. Ron Appel - ELIXIR-CH Head of Node; Executive Director of the SIB Swiss Institute of Bioinformatics; Professor at the University of Geneva.
Prof. Søren Brunak - ELIXIR-DK Head of Node; Research Director at the Novo Nordisk Foundation Center for Protein Research; Professor at the University of Copenhagen and the Technical University of Denmark.
Dr. Jacques Demotes-Maynard - Director of ECRIN, the European Clinical Research Infrastructure Network.
Erik Steinfelder - Director General of BBMRI-ERIC, the Biobanking and Biomolecular Resources Research Infrastructure – European Research Infrastructure Consortium.
Go back to the news